Start 3D modeling with ease, create outstanding projects, and become an excellent designer.
I am your Rhino 3D tutor. It's nice to meet you
Rhino3D Modeling Course Content
keyBasic Course is all you need to transfer your skills from Beginner to Creatively modeling 3D designer
included -Instructional Video Lessons
This Rhinoceros 3D key Basics training course tackles everything you need to know about the Rhinoceros 3D principles of 3D Modeling. The course's original method was developed by Dr. Kubasek Krzysztof over 9 years while teaching at design schools such as the School of Form in Poznan or Industrial Design at the Academy of Fine Arts and Design. Using this proven method of video-based learning, you will quickly absorb each of the topics presented to you. The Rhino keyBasics 8 video essential lessons course is designed for people who are just beginning their adventure with 3D design and modeling and those who want to enrich their knowledge with many essential aspects such as interface, viewports, icons functionality, commands launching, mouse skills, etc so that you are never limited by the 3D workspace.
included  free – Worth € 25
This Rhino Concept Car step-by-step 9 training videos solidifies everything that you have learned during my keyBasics Rhinoceros 3D course. Once you have mastered the program's essential tools and 3D modeling principles, you can build practically anything you want piece by piece. In these Rhino tutorials, you will learn how to work with curves, surfaces, and solids using my C-S-S Order. You will practice 2D drawing contours and shapes. I will introduce to you many methods of surfacing, as well as the creation and editing of solids. You will get to know a lot of tips and tricks as well as many functional commands and tools. Finishing this training will help you to make a quick transition to producing your own 3D concepts in Rhinoceros 3D.
included free priceless – 45 pages of valuable knowledge
The keyBasics PDF COURSE BOOK includes fundamental and easily understandable information provided in the keyBasics Rhinoceros training COURSE. The book supports the course by giving special emphasis to understanding theoretical issues on 3D Modelling principles like NURBS (non-uniform rational B-splines) curves and surfaces as well as practical issues on using Rhinoceros 3D to construct and design free-form models. The COURSE BOOK lets you grasp the top-down critical principle method in creating a holistic design, as well as the bottom-up construction process in making the curves, the surfaces, and after that, the 3D model.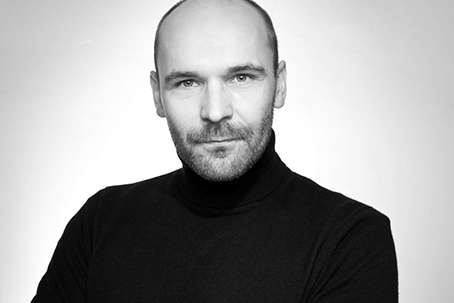 I am an Industrial Product Designer and Ph.D. professor at Industrial design schools such as the School of FORM in Poznań and the Academy of Fine Arts and Design in Wrocław. I teach the design of everyday products, and I have competence and experience in the overall leading of the industrial project – from the idea through Rhino3D modeling, CNC prototyping, prototypes 3D printing, the selection of manufacturing technology, materials, and advanced CAD documentation. Together with the Wrocław University of Technology,  we design social robots. My projects have been exhibited in many places around the world, for example, Arena Design Poznań, the London Science Museum, the Museum of Science and Industry in Chicago, FLASH on Innovations-Technology-Machines – Poland,  the Technology ISH Exposition Frankfurt, CEBIT Hannover, Robots on Tour, Zurich, and CES Las Vegas and many more.
Here is Your Education Path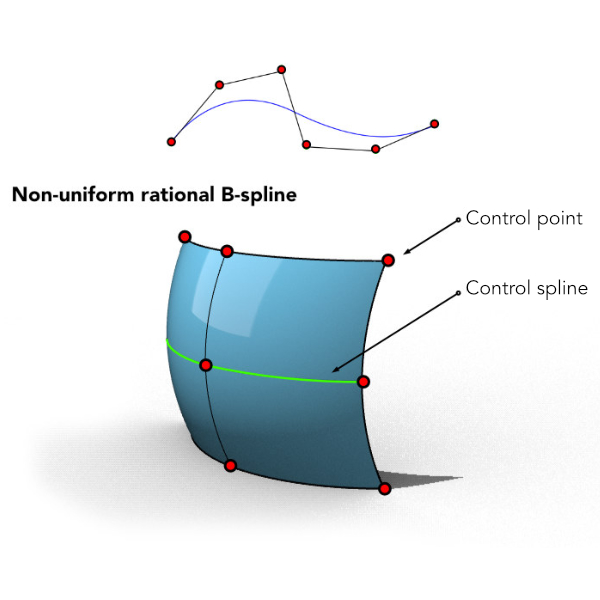 1. Learning Rhino 3D Fundamental Rules
To start your adventure with Rhino3D, in the first step, you will learn basic information about the program: what the interface is made of, what viewports are and how they work, and how to use the mouse in CAD programs. At this stage, you will also learn the essential principles of creating NURBS curves and the construction of three-dimensional objects. I will introduce you to my method of creating three-dimensional objects, which I call the C-S-S – Curve – Surface – Solid strategy. It is the step-by-step method in which we first create a line or a curve; then, the surfaces are formed from a line or a curve, and finally, we can create a solid using many surfaces. That knowledge allows you to understand the rules of the 3D environment and will help you smoothly move to the next stage of learning about tools for working in Rhino 3D.
2. Learning Rhino3d essential tools
In this step, I will show you what the various tools in Rhino3D are for, how to run them, and the order in which the Commands are processed in the program. At this stage, it is essential that you know how the creation and editing tools work and what they are for and run because they will enable you to build your 3D designs. To start modeling in Rhino3D, you don't need to know all the tools; you only need about 15-20 to create complex 3D objects. I will show you these tools and walk you through the process of using them.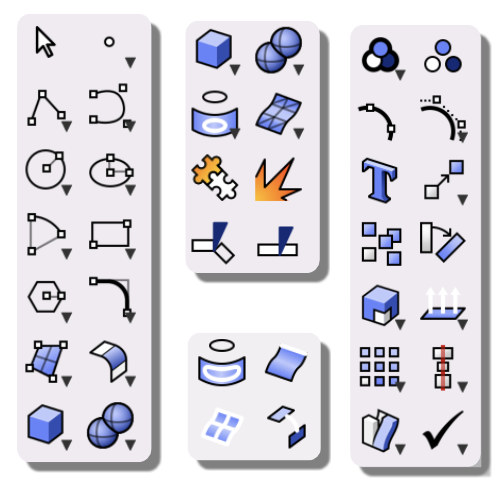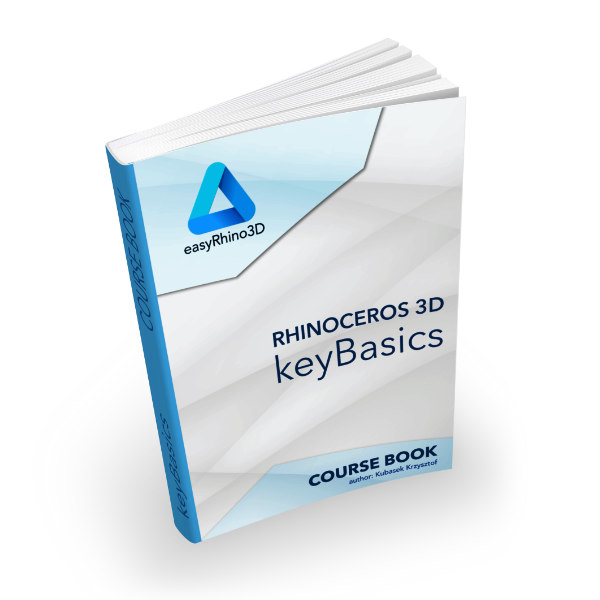 3. Learning how to use the tools
At this stage, I will encourage you to practice and use the tools you learned in the previous step. I will introduce you to my Concept Car training, which aims to consolidate the knowledge learned during my course. At this point, you will be ready to experiment with Rhino3D, you will already know how Rhino works, and everything will be much easier for you. In this step, you will have to use your creativity because by learning the tools and methods of using them, you will be able to Rhino with your ideas. But wait, there's one more step left. And remember, In case of problems, you have the Course Book available for you, which you can always come back to and recall the things you need.
4. Practicing using the tools
OK, now it's time to practice the knowledge gained in the previous steps. At this stage, it is necessary to consolidate knowledge with practical exercises. It always works, trust me; I tested it with many of my students. In Concept Car training, you will go through the entire process of creating a design, from building the body through wheels, electric motors, or suspension, to ending with the icing on the cake, i.e., the emblem's design. In this training, you will not only practice the tools learned in the course but also learn a few new ones, encouraging you to explore Rhino 3D in your own way. Remember, the adventure with real 3D modeling will begin after this step. I wonder what amazing objects you will be able to design after finishing my course. I hope you will share them on My RhinoTutorials Support Group on Facebook.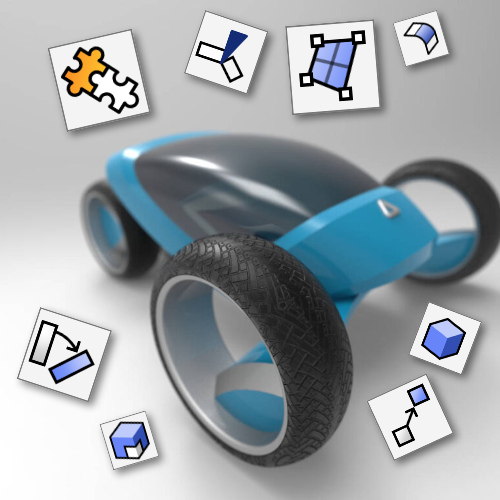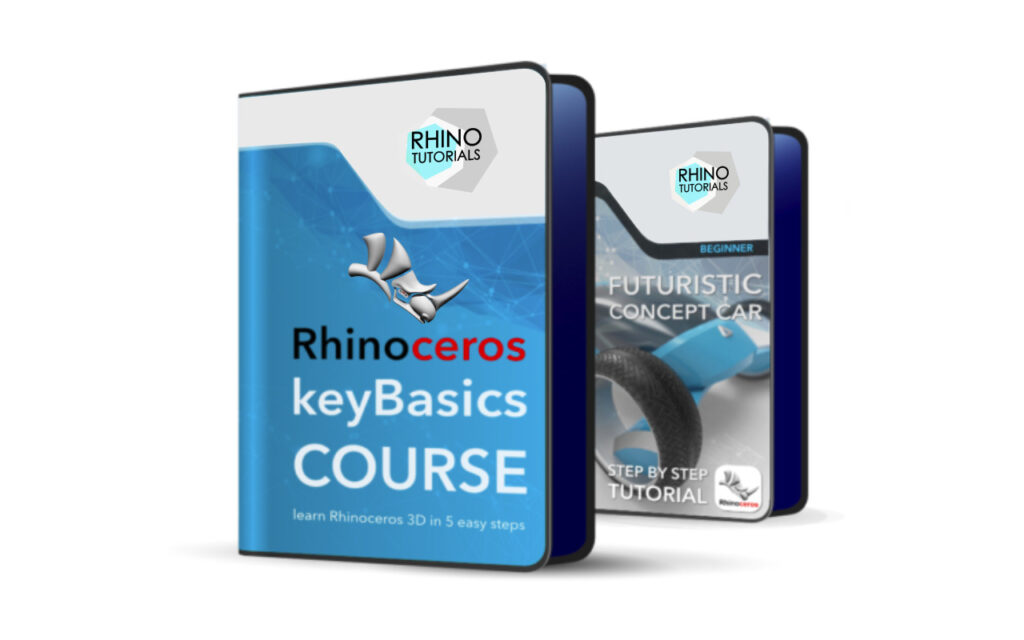 INTRODUCTION
Course Rules
3D Modeling Principles
Introduction to Interface
Interface
Main Toolbar
Commands & Tools
Curve Creation
Introduction to Curve Tools
Introduction to Nurbs Curve
Wheels modeling
Body Modeling
Body smoothing
Front window modeling
Front suspension
Rear suspension
Rear electric engines
Enblem design
Rendering
INTRO
Course Rules
3D Modeling Principles
Top Down Principle
C-S-S Order Principle
Solid construction
Surface Construction
Air Tight Solid
Creativity
Introduction to Interface
Choosing of template
Interface description
Viewport 
Icons functionality
Main toolbar description
Commands tools
Gumbal
Launching Commands
Left Mouse options
Right Mouse options
Selecting options
Curve construction
Curve Degree
See the Course Book Sample
I am sure I will be helpful to you.
Is this course right for you?
Rhino 3D Beginner School is a good fit for you if…
Here's what you'll be able to create after completing the Course
Most frequent questions and answers
"I am a glass designer. The Rhino Tutorials course and the private lessons with Krzysztof gave me a completely different perspective on glass design. Now I approach each project more creatively, using the possibilities of Rhino 3D. Making milled molds for shaping glass has become much simpler and more enjoyable. Thanks a lot!!!"
"Perfect, detailed, easy to understand. I heartily recommend it to everyone! Thx"
"I already have some courses behind me. This one by Krzysztof is really well organized and clearly explained in every detail. The instructor is always ready to help if needed. Remarkable! Mirko"
Enroll in Rhino3D Beginner School
When you enroll in the course, you get lifetime access to all course materials and many more.