In 3D Designing, details matters
When it comes to advancing, details matter, it's mainly about expanding your skills with new tools and methods of 3D design. It is crucial to remember that the more you design in collaboration with the real industry, the better you become. So it's good to practice with real examples. In the following courses, I will guide you through the 3D design processes based on my product design collaborations. They are full of the knowledge necessary to skillfully model A-class surfaces using NURBS technology, product design methods for prototyping with 3D printing, or 3D design for the implementation industry. The knowledge you will gain during my courses will be helpful for more creative experimentation with 3D printing, expanding your 3D passion, finding your dream job in the design industry, or student projects.
Here is Your 3D PRO Education Plan
Each of the courses listed below contains knowledge full of topics that will enrich your 3d skills. No matter what course you start with, each is built so that you understand steps quickly, and you will be able to get as much knowledge as possible from it.
3D PRO School Courses and Trainings
Aircraft Rhino 3D NURBS Modeling training
Complete step-by-step video training on how to model a Pipistrel Panthera Aircraft in high quality with mainly class-A surfaces with rhinoceros 3D. You will learn how to create a photorealistic 3D model of this aircraft out of video training lessons.
Training videos will guide you through the many tools and methods of creating and editing NURBS surfaces, drawing technical sketches, analyzing your design using professional tools, and many other tools that will help you use the Rhino efficiently. So you can just book your time, get yourself an good coffee start boosting your skills with easyRhino3D.
Ceramic Tea Pot and cups designing
In almost an hour of tutorial divided into parts, you will learn how to quickly and efficiently model in Rhinoceros 3D a complex-looking pattern that will shape the design of the Jug and Cup. During the lesson, you will get to know effective methods of curve creation with the commands "blend curves," "arc," "control point curve," or "line" to control the shape you have designed. You will also learn how to easily create NURBS surfaces with commands like " loft, "sweep two rails, "blend surface, "or the" revolve "command. After the tutorial, you will understand the power of using transformation tools such as" polar array, "duplicate, "offset curve, "move," "rotate." and many more. At the end of the lesson, I will show you how to use the KEYSHOT Rendering platform to create photorealistic visualizations.
Aircraft Rhino 3D NURBS Modeling training
Glue Gun Case Study training
You will learn how to creatively design different versions of your ideas so that you can show them at university in product design classes, experiment with shapes, or show different design variants to your client. You will learn how to use Rhino3D commands to create advanced forms. The course will help you use Rhino3D as a sketchbook to model your ideas quickly.
Rhino 3D Conceptualising training
This Rhino Concept Car step-by-step 9 training videos solidifies everything that you have learned during my keyBasics Rhinoceros 3D course. Once you have mastered the program's essential tools and 3D modeling principles, you can build practically anything you want piece by piece. In these Rhino tutorials, you will learn how to work with curves, surfaces, and solids using my C-S-S Order. You will practice 2D drawing contours and shapes. I will introduce to you many methods of surfacing, as well as the creation and editing of solids. You will get to know a lot of tips and tricks as well as many functional commands and tools. Finishing this training will help you to make a quick transition to producing your own 3D concepts in Rhinoceros 3D.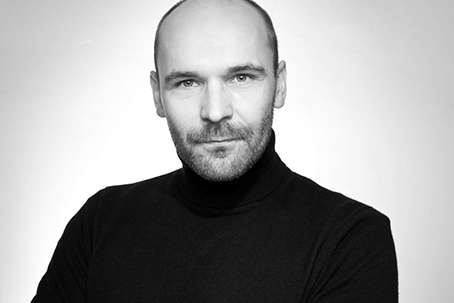 I am an Industrial Product Designer and Ph.D. professor at Industrial design schools such as the School of FORM in Poznań and the Academy of Fine Arts and Design in Wrocław. I teach the design of everyday products, and I have competence and experience in the overall leading of the industrial project – from the idea through Rhino3D modeling, CNC prototyping, prototypes 3D printing, the selection of manufacturing technology, materials, and advanced CAD documentation. Together with the Wrocław University of Technology,  we design social robots. My projects have been exhibited in many places around the world, for example, Arena Design Poznań, the London Science Museum, the Museum of Science and Industry in Chicago, FLASH on Innovations-Technology-Machines – Poland,  the Technology ISH Exposition Frankfurt, CEBIT Hannover, Robots on Tour, Zurich, and CES Las Vegas and many more.
Rhino 3D PRO School Dictionary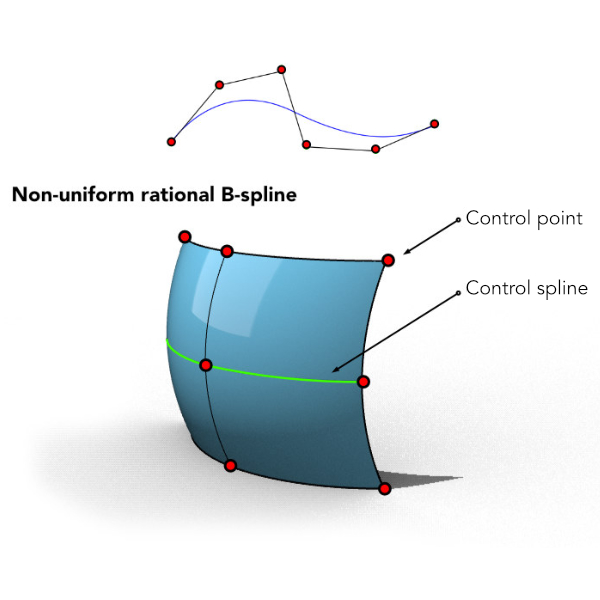 Non-uniform rational B-spline
NURBS are mathematical representations of 3D geometry that can accurately describe any shape from a simple 2D line, circle, arc, or curve to the most complex 3D organic free-form surface or solid. Because of their flexibility and accuracy, NURBS models can be used in any process, from illustration and animation to manufacturing.
Suppose you already know the essential tools for operating Rhino 3D and can construct advanced 3D objects. In that case, you must understand that Rhino 3D has many tools to speed up work and many specialized commands that will allow you to evaluate the quality of curves and surfaces, check the correctness of the shape of the designed product form in terms of production using the injection method, analyze the course of the continuity of curves or perform advanced formulas according to specific algorithms. In addition, there are also many tools to improve work and add-ons to extend the functionality of Rhino3D.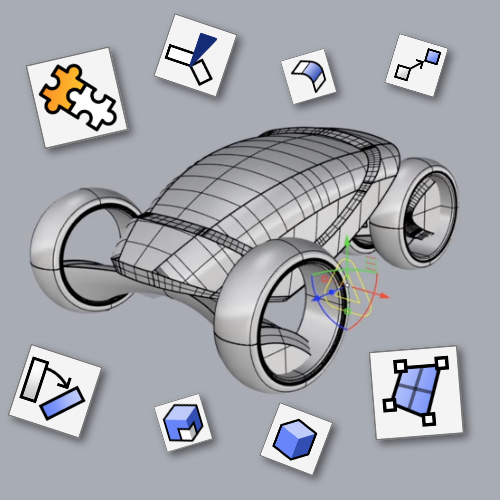 You must know one important thing about Rhino 3D. If you can't model something in a certain way, Rhino 3D has a lot of tools you can use to get there. You need to know the possibilities of the program and, most importantly, use your creativity, which is an indispensable element of designing 3D objects. However, keep going if you think you're not creative. Everyone is. In my instructional videos, you will learn interesting methods to help you with innovative design thinking.
If you complete the education process on my Educational Platform, I will not leave you alone. Especially for my students, I have launched a kind of 3D Modeling Laboratory on Facebook for all interested called Rhino Tutorials LAB. I often publish valuable content about Rhino 3D there, but you can also share your thoughts or if you are having some issues with Rhino3D, ask the group for help. I recommend  Rhino Tutorials LAB to you; many people have experienced support from the group. After all, as the saying goes, "Team Work makes a dream work. I will be happy to help you if you need an individual consultation. We will find the right way and time to meet for individual Rhino 3D Lessons.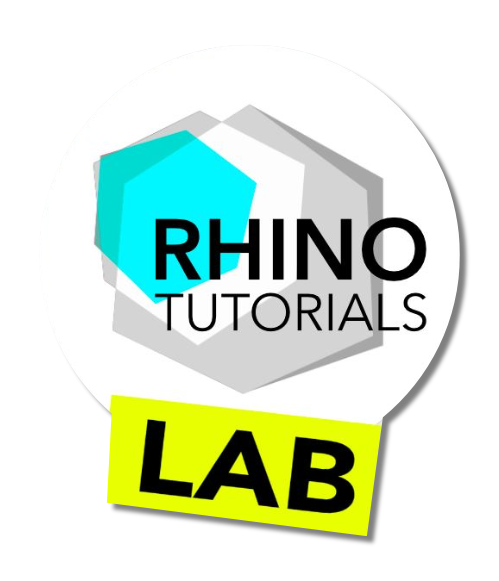 "I am a glass designer. The Rhino Tutorials course and the private lessons with Krzysztof gave me a completely different perspective on glass design. Now I approach each project more creatively, using the possibilities of Rhino 3D. Making milled molds for shaping glass has become much simpler and more enjoyable. Thanks a lot!!!"
"Perfect, detailed, easy to understand. I heartily recommend it to everyone! Thx"
"I already have some courses behind me. This one by Krzysztof is really well organized and clearly explained in every detail. The instructor is always ready to help if needed. Remarkable! Mirko"
Become 3D PRO Rhino3d expert