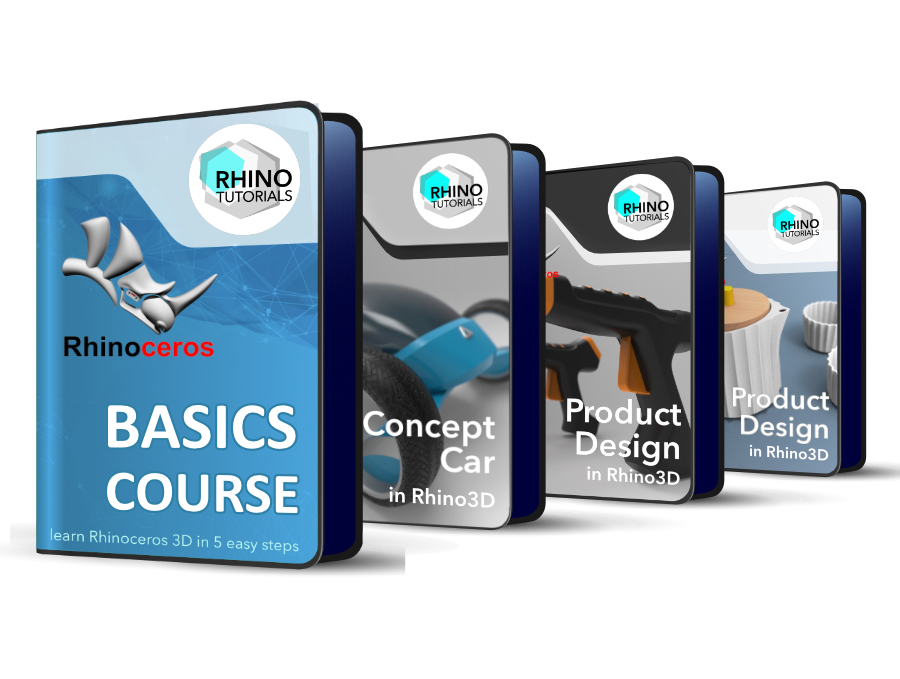 What Will You Learn?
This bundle is divided into a series of in-depth courses, each building upon the knowledge gained in the previous one. Here's a breakdown of what you can expect to learn:

Familiarize yourself with the Rhino 3D interface and its essential tools. Learn how to navigate the 3D workspace and create basic geometric shapes. Understand the fundamental concepts of 3D modeling and design.

Dive deeper into modeling techniques, including curve and surface creation. Explore the use of control points and edit tools for precision in your designs. Begin crafting more complex objects and gain hands-on experience.

Master the art of precision in 3D modeling, learning to use measurement tools and guides. Develop your skills in creating intricate and accurate 3D models. Understand the importance of unit systems in 3D modeling.

Explore advanced tools and features within Rhino 3D, including solid modeling. Create complex geometries, parametric designs, and organic shapes.

Learn how to assemble multiple 3D components into a cohesive design. Explore the rendering capabilities of Rhino 3D to bring your models to life. Understand lighting, materials, and textures to create stunning visualizations.

Apply your newfound knowledge to real-world projects and scenarios. Create custom 3D models, products, or architectural designs. Develop a portfolio of work to showcase your skills to potential employers or clients.

Throughout the bundle, you'll have the opportunity to practice what you've learned through hands-on exercises, and projects. Experienced instructors will guide you every step of the way, ensuring that you build a strong foundation in 3D modeling using Rhino 3D.

By the end of this comprehensive bundle, you will be well-equipped to tackle various 3D modeling projects, whether in industrial design, architecture, product design, or any field that requires precise and visually appealing 3D models. Join us on this exciting journey and unlock the world of creativity and design with Rhino 3D!